What is Property Management on Costa del Sol?
What does Property Management involve?
Property Management tasks can vary a lot depending on the country, city, type of property, needs of the owner and much more. 
One of the main responsibilities of a property manager is to maintain and upkeep the property.
This can include, but is not limited to, the following property maintenance tasks:
Cleaning
Repairment
Checking for water damage and mold
Checking for termites and other uninvited insects
Flushing toilets and turning on tabs
Painting
Gardening
Plumbing services
Electrician services
And much more.
It goes without saying that all issues need to be reported to the owner if he/she wants to be kept informed. Communication is just as decisive a part of Property Management as the maintenance itself.
The reason Property Management is important, is to maintain the property and thereby ensure that it does not decrease its value. Moreover, if any damages, insects or other intruders such as squatters are not found and prevented as soon as possible, it can end up costing you a fortune to repair or to even get your property back.
Another aspect of Property Management is short-term and long term rentals. This can, as mentioned, be in relation to holiday rentals or long term rentals from one month up to a year or maybe even longer. In both scenarios, a property manager will most likely be needed for the following responsibilities:
Greeting the tenants upon arrival at the property
Keyholding
Handing over the keys to the tenants and collecting them afterwards
Check-in and check-out
Cleaning before and after the stay
Inspection of the property to make sure everything is intact
Market and promote the rental property
Assisting the tenants during their stays if any problems occur with the property
Ongoing communication with the owner during the entire process.
LookHome MS is a Property Management company who offers professional management and maintenance services on Costa del Sol all the way from Málaga to Estepona.
See our Property Management services here.
An example of when Property Management is needed
To give you a better idea of what this may contain, we will give you an example by painting you a picture:
A Danish middle-aged couple called Peter and Dorte from Copenhagen finally achieved their dream of buying a house on the famous Costa del Sol, where the sun is shining almost every day, the beach is nearby and the living cost is cheap. Their plan is to spend every bank holiday and every winter in their new Spanish home. In the meantime, they want to earn some extra money and rent out the house, but they want to make sure that the new tenants are taking good care of their home. Therefore, Peter and Dorte need someone who can help them do check-in/check out of the tenants — whether they are doing short-term or long term rentals. Finally, Peter and Dorte also want someone to look after their property to make sure everything is in order when they get back to Andalusia and want to be on vacation.
We do not believe that there is anyone who wishes to begin their holiday by having to clean up their house, repair property damages, remove insects, repaint or deal with squatters. No, the ideal vacation start involves sunshine, relaxation, a cold "cerveza" and some tapas.
This is when and where property management becomes a necessity!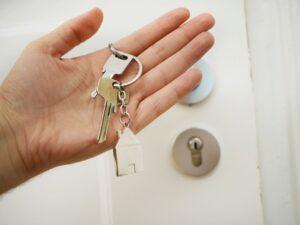 Why do you need a professional to do Property Management?
It is the job of the property manager to be your friend in a foreign country, which in this case is Spain. According to El País, English is the second most-popular language in Spain, however polls show that almost 60 % of Spaniards say that they cannot read, speak or write in English.
If you want to buy, rent, sell or renovate a property on Costa del Sol, you will need someone, for example a property manager, to help you execute your plan, so you do not make a big, costly mistake.
First of all, you will need someone who speaks the language and who you can communicate with so you feel secure about the process. You will need a Spanish bank account, a NIE number, residency, house insurance, an accountant, a gestor, a lawyer maybe. If you want to rent out your property for AirBnB for example, you need to live up to several criteria in order to do it legally and after the book. To be honest, the list of things you need to know is quite long.
We highly recommend that you get professional help to manage, buy, rent and sell your property.
Contact LookHome Management Service and find out how we can help you with your property on Costa del Sol!
Written by Line Krogsgaard Erichsen